Our services
We are ready to help with any UK tax requirements. We can help ensure that your personal wealth is managed as tax-efficiently as possible. We can advise with:
Personal tax compliance and planning
Business & corporate tax compliance
Extracting profit from your business
Remuneration strategies
Tax-efficient savings and investments
Planning for a comfortable retirement
Estate and inheritance tax planning
Gifting strategies
Personal Tax

Whether you need assistance with your self assessment tax returns or advice on inheritance tax planning, we can help you. Ark Tax & Consulting can provide the following services:
Advice on minimising tax liability for all personal taxes including:

Income tax
Capital gains tax (CGT)
Inheritance tax (IHT)
Non-domiciliary taxes

Completion and filing of relevant returns
Advice on what payments are due and when
Advice on trusts and estates
Business & Corporate Tax
We deal with the routine matters of business tax, PAYE, National Insurance and VAT. Our services will help to minimise your corporate tax exposure and relieve you of the administrative burden. These include:
Determining the most tax effective structure for your business
Taking full advantage of tax opportunities and reliefs
Achieving the optimum capital or revenue tax treatment
Reducing tax on disposals and maximising relief on acquisitions
Making the most of tax opportunities specific to your industry
Meeting the rigorous demands of compliance including corporation tax self assessment
Acting on your behalf in discussions with the tax authorities
Efficient corporate tax planning can result in potentially significant improvements in your bottom line.
To find out more and for any UK tax enquiries email matthew@ark-tax.co.uk.
Business Growth
As Ark Tax & Consulting are keen to foster growth for new businesses, our principal has recently written an accounting course for the African Business Institute which is due to start offering a Masters course in 2017.
We also offer a virtual office service (registered address and mail forwarding) for those who want to expand their business into Japan without renting expensive office space. Contact us for more information.

Our Director
Ark Tax & Consulting was founded by Matthew Ryan, who has been providing personal and corporate tax advice in the UK since 2003. He has worked in Japan for three years for a big four firm before opening an Ark Tax & Consulting office in Tokyo in 2015.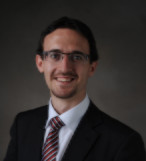 Matthew Ryan MSci (Hons), ATT
Matthew is an experienced tax consultant, having advised high net worth individuals on income tax, capital gains tax and corporation tax issues. He has provided valuable advice to clients setting up and managing small businesses, with rental and investment portfolios and needs in multiple countries. More recently he has helped complete large tax compliance projects for some of the world's largest companies, with tax calculations covering many types of remuneration packages provided to expatriate employees.
Matthew began his career working alongside expert independent financial advisers, then worked in a specialist accountancy practice in central London before taking a position at a branch of a big four firm in Tokyo in their global employment services department.
Matthew passed the taxation exams of the Association of Taxation Technicians with a special focus on Inheritance, Trust and Estates. Having lived in Japan for 3 years, he now spreads his time between China and the UK. He enjoys hiking in the countryside, mathematics and music in his spare time.
Whether you need technical advice on a UK tax issue or need to submit any UK tax return, Ark Tax & Consulting can help. You can contact Matthew here or connect on LinkedIn.